Shun Shing Polyethylene Printing Company Limited was found in 1976, headquarter in Hong Kong. Our own factory is located in Shenzhen and we specialize in manufacturing flexible packaging products. Running the business for over 40-year, we keep persistence in product quality, innovation and technical improvement to provide professional services with well-built business philosophy. From design to manufacturing, our attitude is to stay modest and to understand customers' needs; providing the best and suitable packaging solutions with our professional experience.
In order to achieve the highest quality of our products, we are sparing no efforts to improve our facilities and operational systems. In the meantime, we invent innovative technologies to create higher performance and economical products to enhance market competitiveness as to meet the needs of our fast-changing world and grow together with our customers.
We strongly believe that providing customized services and highest quality of products are the essential keys to obtain customers' satisfaction and support to become the best business partner.
Quality Management is one of the most essential processes of our manufacturing. To ensure our products achieve customers' standards and satisfactions, we apply a series of quality assurance control and tracking system to trace all processes from product development, incoming, printing, laminating, slitting, bag forming to outgoing process.
To ensure providing the best quality products and to exceed our customers' expectations with customized value-added service, we imported world class production facilities as well as certificated production materials with GB, EU or FDA standards. Our factory complied with food grade production environment with anti-dust epoxy floors, anti-static wall panel and ceiling system, and 24-hour air conditioning as well as a wind bath system on every access with an individual production floor access control to prevent product contamination.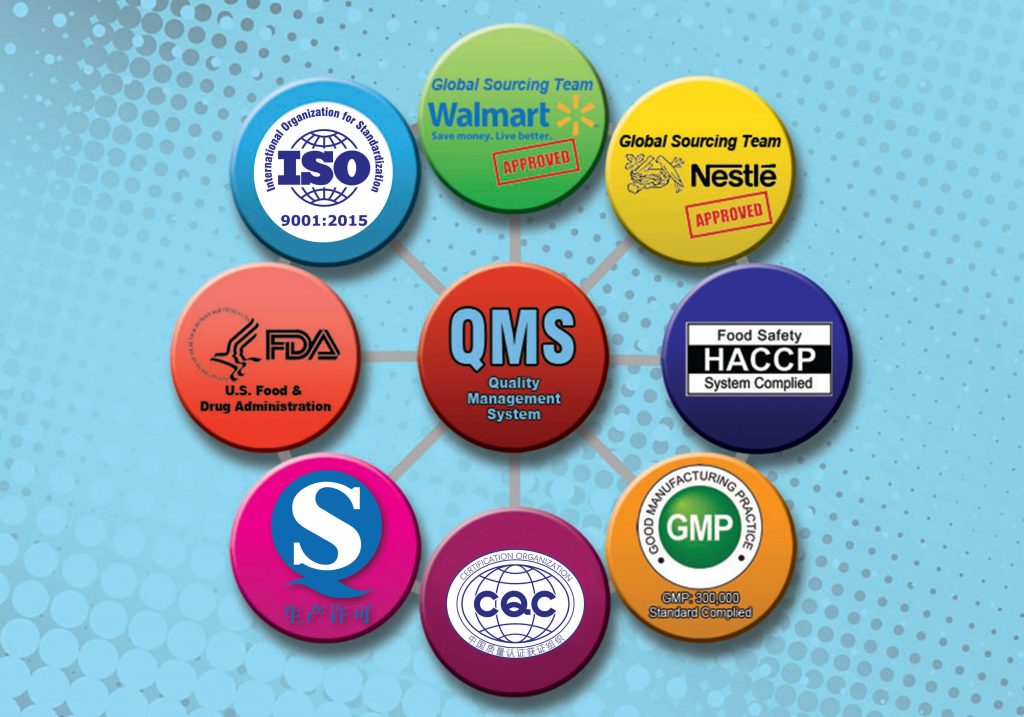 ※ We implement and operate in accordance with the above standards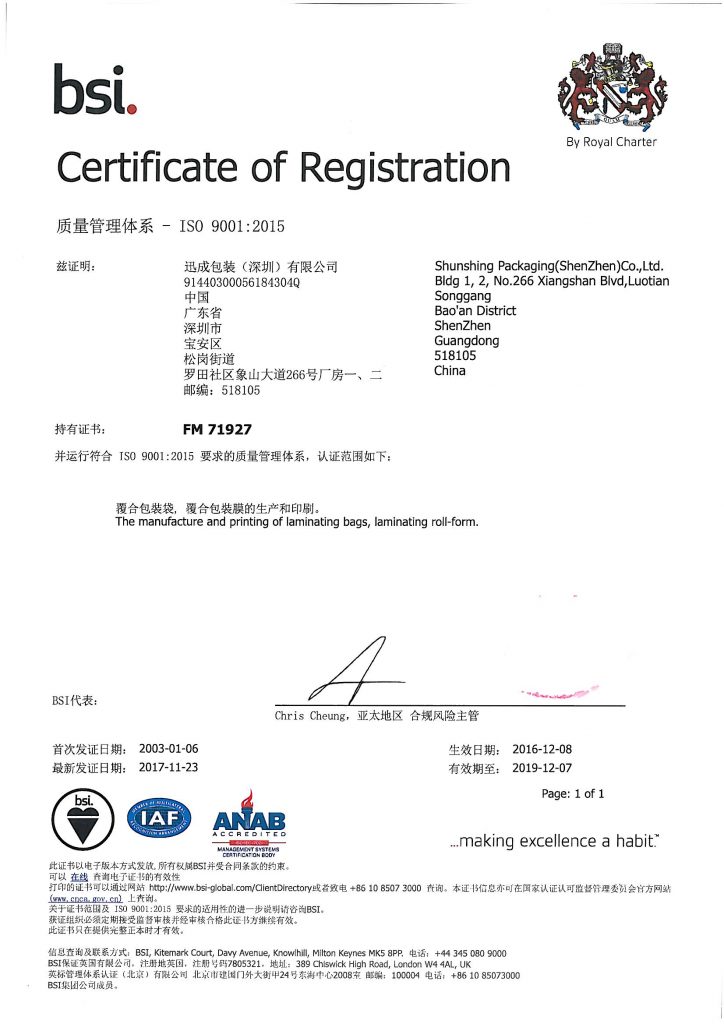 ※ Implementation of ISO 9001:2015 trade volume management system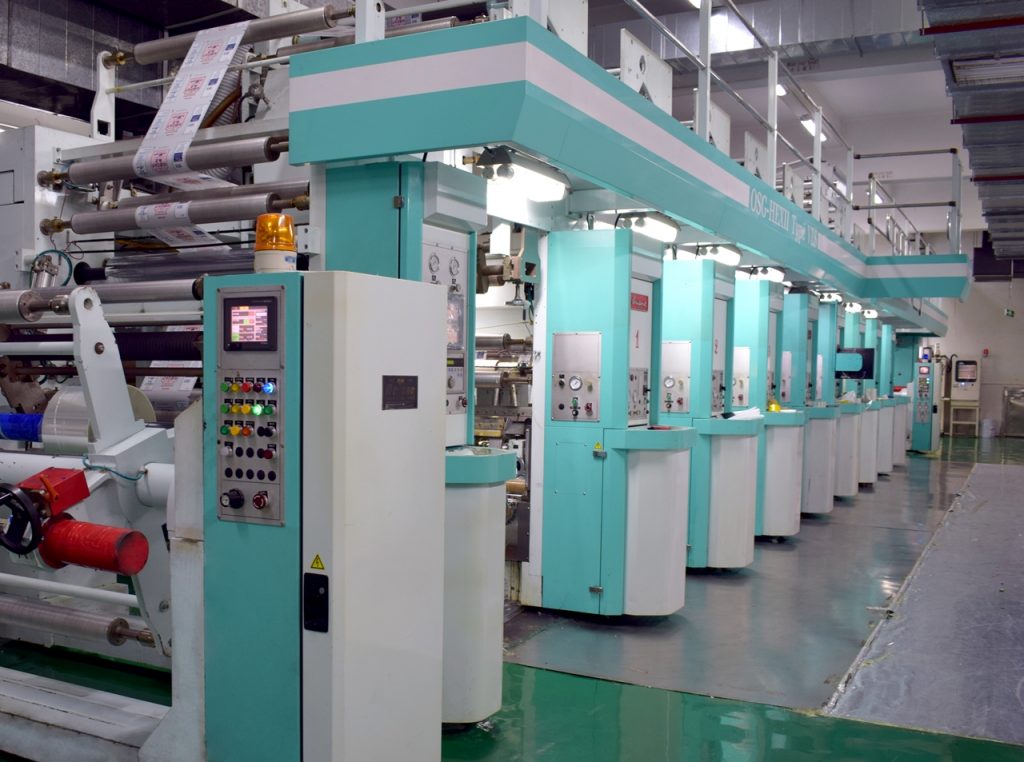 1. Printing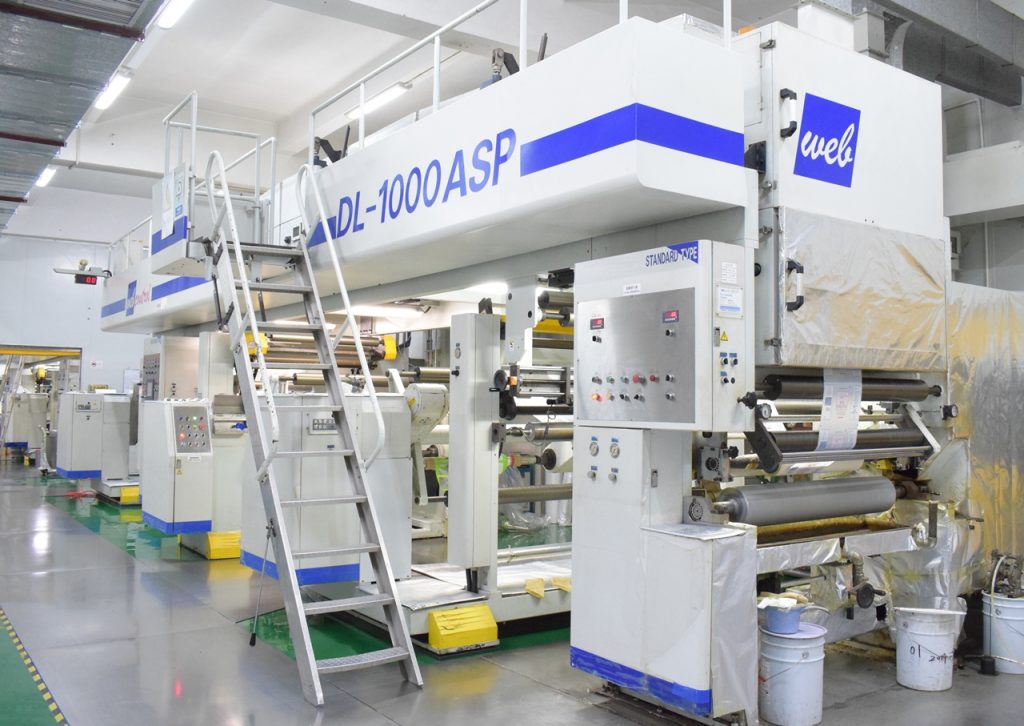 2. Lamination
3. Inspection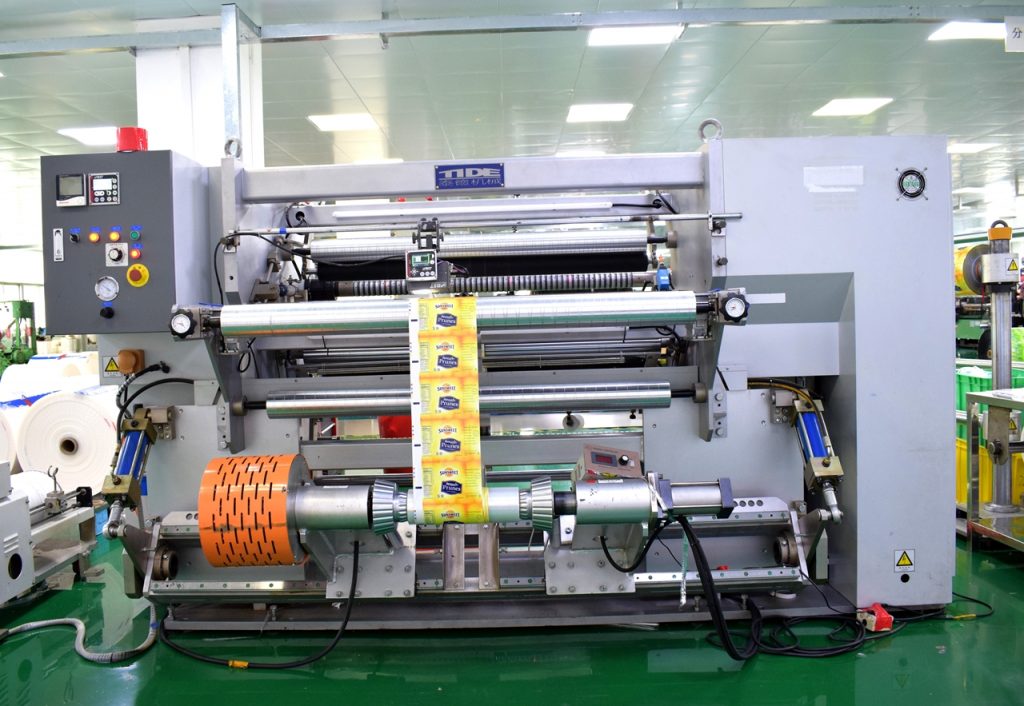 4. Slitting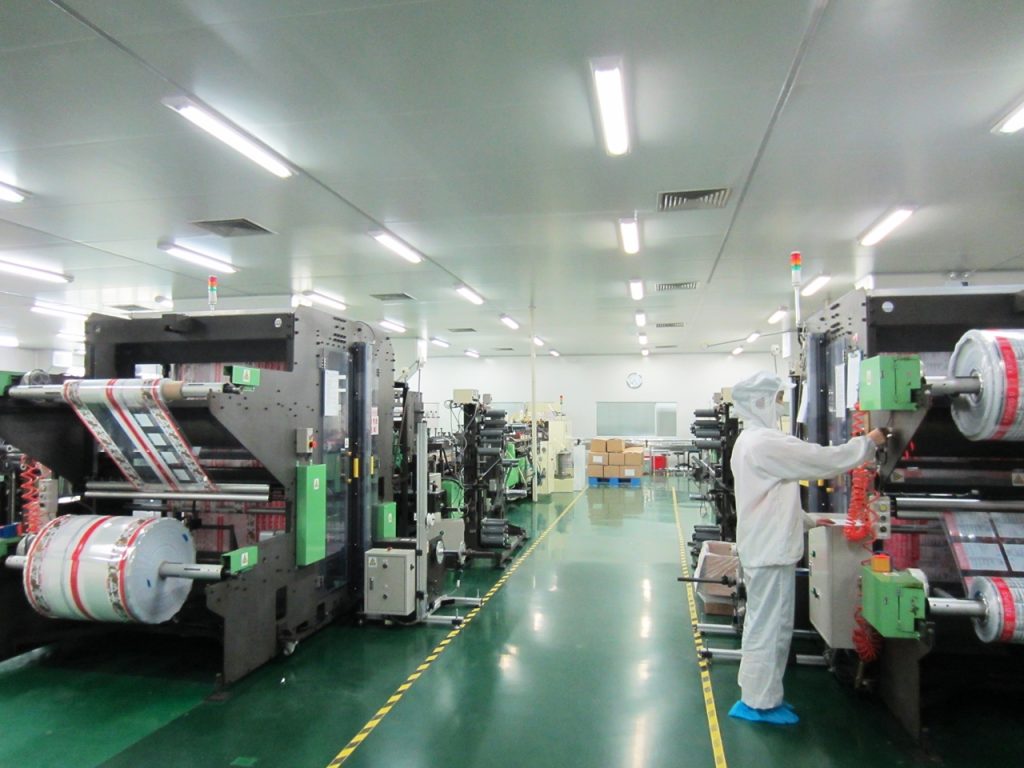 5. Bag Forming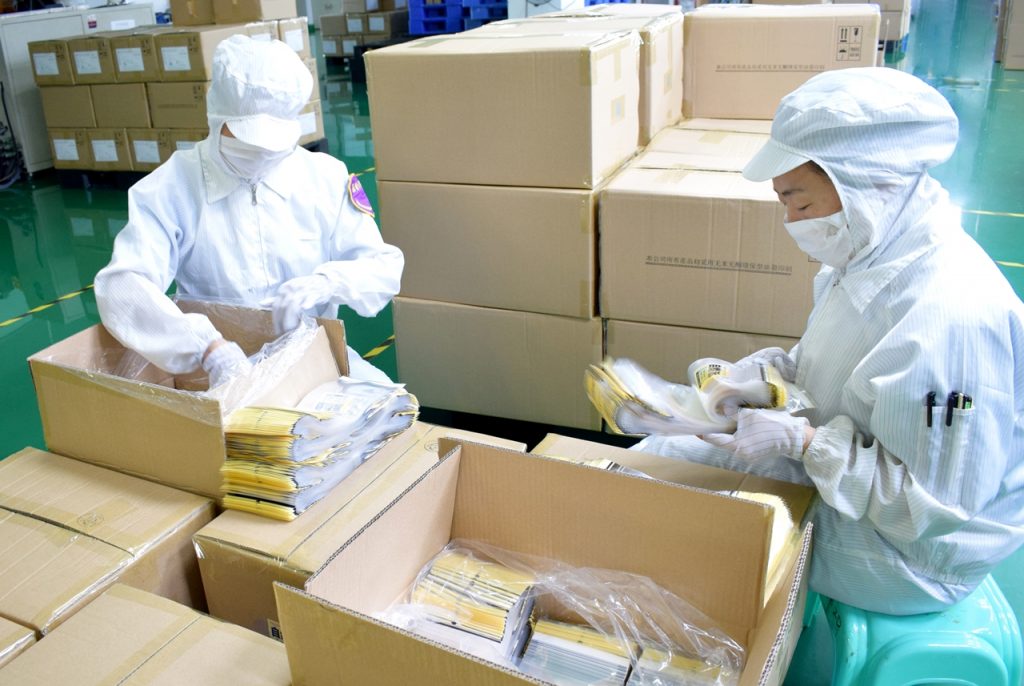 6. Quality Assurance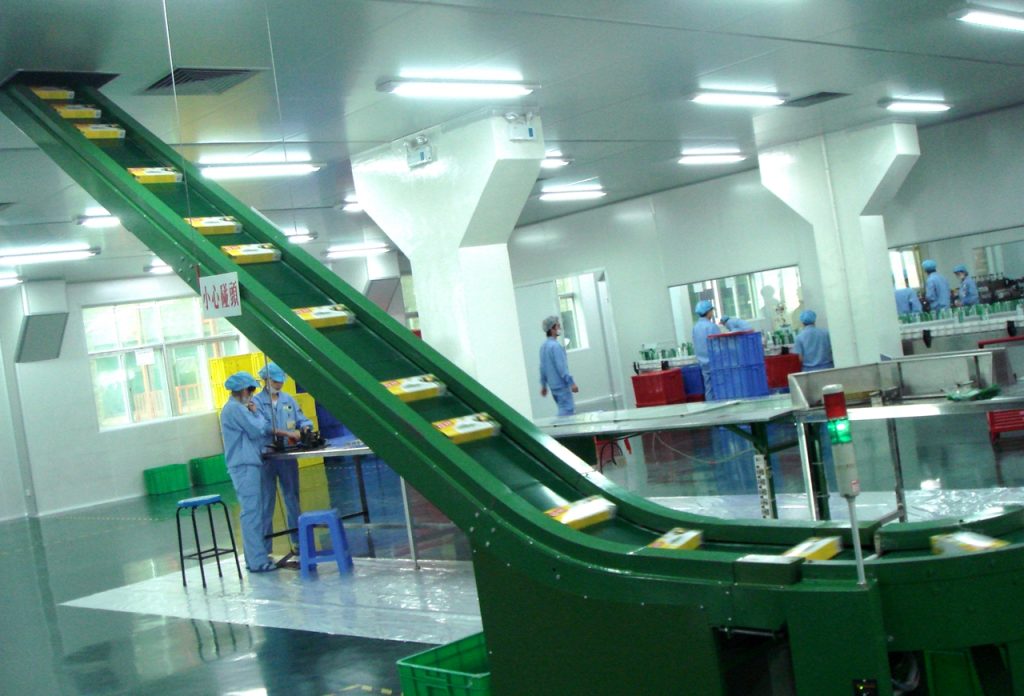 7. Packaging
8. Warehousing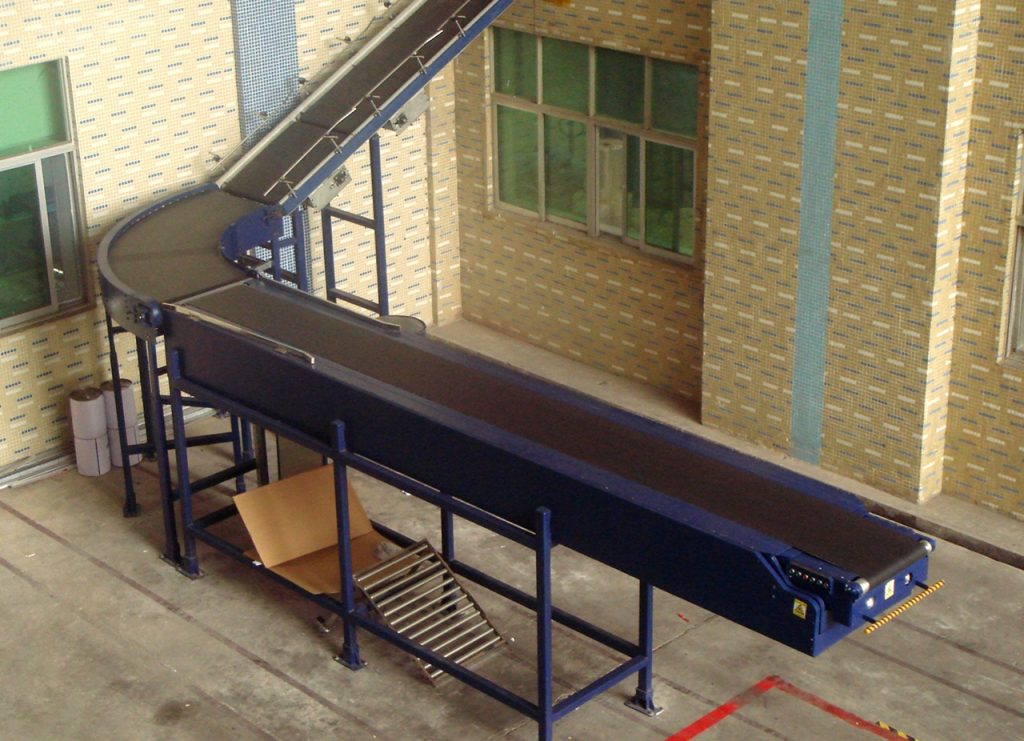 9. Automation Conveyer